Wintrust Investments
Peoples Bank & Trust is proud to suggest the services of Wintrust Investments to our customers looking for a full service brokerage firm. Your consumer banker will help connect you to the right professional willing to provide the valuable information you need for investments, trusts, insurance and more. Contact your Consumer and Business Banker today for more information to get started with the services of Wintrust Investments.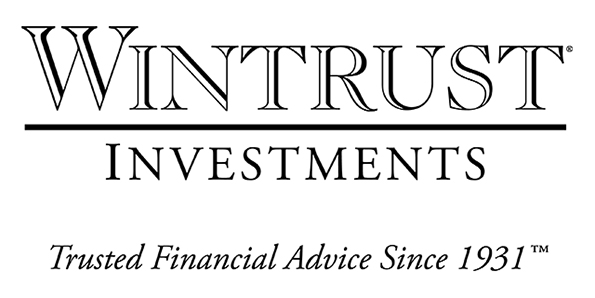 As Financial Advisors, we build relationships with our clients to better understand their financial picture and to develop a tailored plan to help meet their financial goals. Using the following tools, we guide our clients through many financial decisions to financial success.
Advisory Services
Retirement Planning
Education Savings
Estate Planning
Trust Administration
Portfolio Construction & Review
Online Account Access & Trading Stocks
Bonds
Mutual Funds
Annuities
Life Insurance
We provide complimentary consultations of any existing portfolios, or we can help get you started on your investing journey today.
Securities, insurance products, financial planning, and investment management services are offered through Wintrust Investments, LLC (Member FINRA/SIPC), founded in 1931. Investment products such as stocks, bonds and mutual funds are not insured by the FDIC or any federal government agency, not bank guaranteed or a bank deposit, and may lose value.
Trust Services
Peoples Bank & Trust offers a full-service trust department and your Consumer and Business Bankers will work to determine which suits your situation best. For our consumer banking customers, establishing a trust is about looking to primarily control your assets in the present and plan for those assets in the future. Whether you're looking for a scholarship or memorial trust, land trust, education fund or others, our planners will be sure your particular situation is tended to, based on your specifications. Call us today to be prepared and plan for you and your family's future.
What is a trust?
A trust is a legal arrangement in which an individual (the trustor) gives fiduciary control of property to a person or institution (the trustee) for the benefit of beneficiaries. The trustee administers the assets according to the instructions in the written trust document. A properly drafted trust, a legal arrangement drafted by an attorney that transfers property to a trustee, may be a critical tool in estate planning.
Our comprehensive trust administration services include:
Living Trusts
A living trust is established by an individual to secure assets during their lifetime, while benefiting from the investment management provided by the Peoples Bank & Trust. Under this type of trust agreement, Peoples Bank & Trust, Trust Services take possession of securities, ensure their safety, and handle the management and administration of any investments. A Living Trust can provide protection for an individual in the event of a disability, allowing for payment of any bills and the protection of assets without a court-appointed guardian. The trust can also extend beyond the maker's lifetime, providing financial security for his or her family.
Trusts established by Will
Wills can also require the management of funds over an extended period of time, through the establishment of a testamentary trust. These trusts, established through a will, can be structured to ensure the support and security of the decedent's family, usually with significant tax savings.
Guardianships
Another role assumed by the Trust Department is functioning in a Guardianship capacity. Appointed by the court, Peoples Bank & Trust ensures the financial well-being of those who are unable to handle their personal financial affairs. In many cases, this service provides the only recourse for family members entrusted with the care of a relative and separated by geographic distance.
Memorial/Scholarship Trust
Such trust may provide you with tax benefits, a source of income, and comfort in the knowledge that your charitable goals will be reached.  If you are planning a sizeable gift to your favorite charity or school, Peoples Bank & Trust can guide you through the process.
Land Trusts
A revocable living trust primarily used to hold title to real estate for privacy and anonymity.  If this is a service that you need, Peoples Bank & Trust can help.
Estates - Executor Services
Naming an executor for your estate is not the simple task. With the complexity of today's tax and estate laws, a tremendous responsibility awaits anyone named as an executor who does not possess the knowledge and skills to handle the decedent's affairs. Peoples Bank & Trust can professionally manage these varied tasks.
For more information on our Trust Services, please contact a member of our Trust Department.
NOT FDIC INSURED | MAY LOSE VALUE | NO BANK GUARANTEE